The school were attentive and laughed whilst watching Akbar and Birbal introduction. The children said they weren't aware of the stories however when we told a few more a couple of them jumped in with the 'punch line' of the tales and on reflection said they had heard the tales in India when they had been on holiday. They were very responsive when it came to exploring Akbar and Birbal through hot seating and also took on the role of Birbal and Akbar.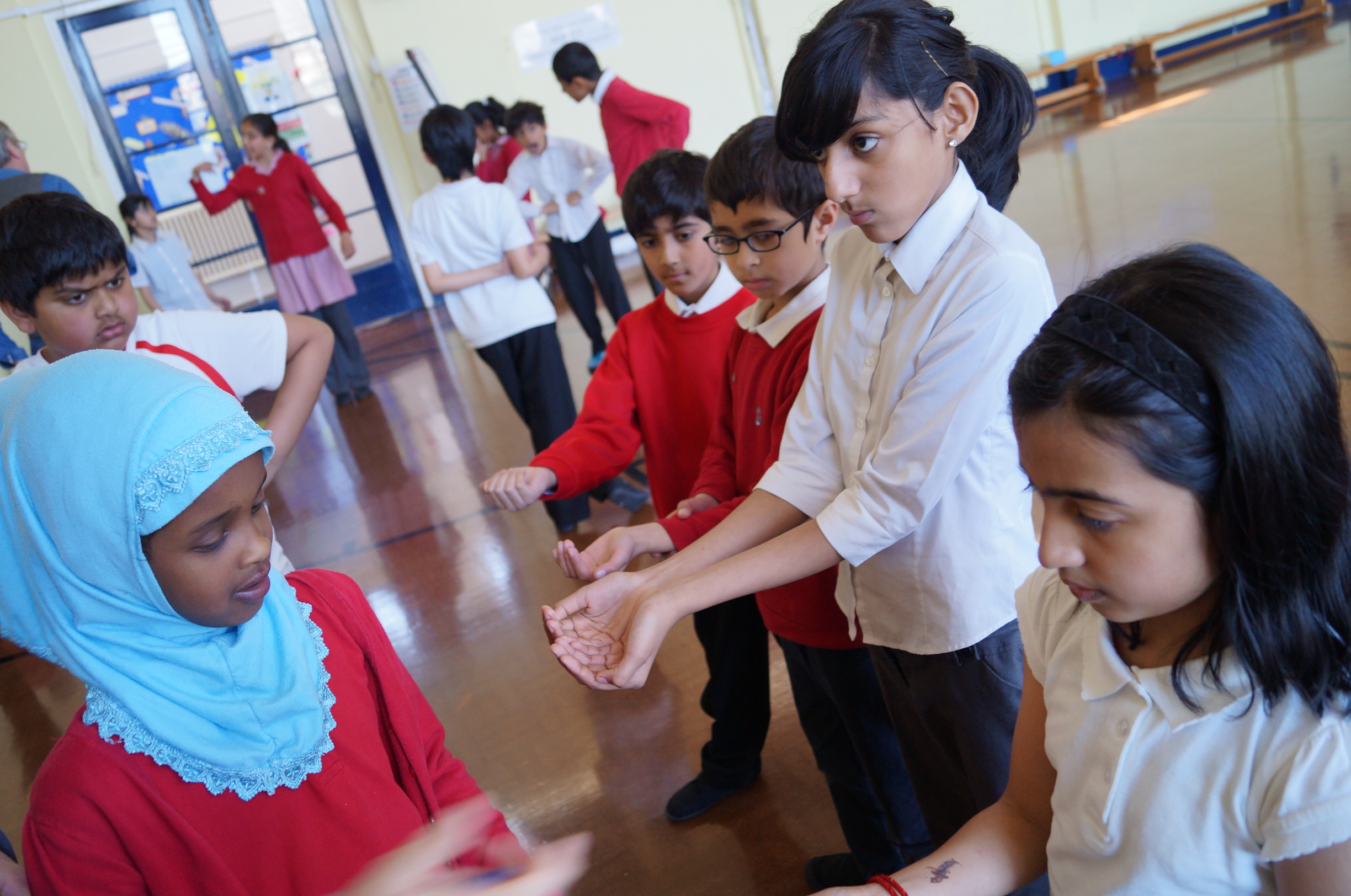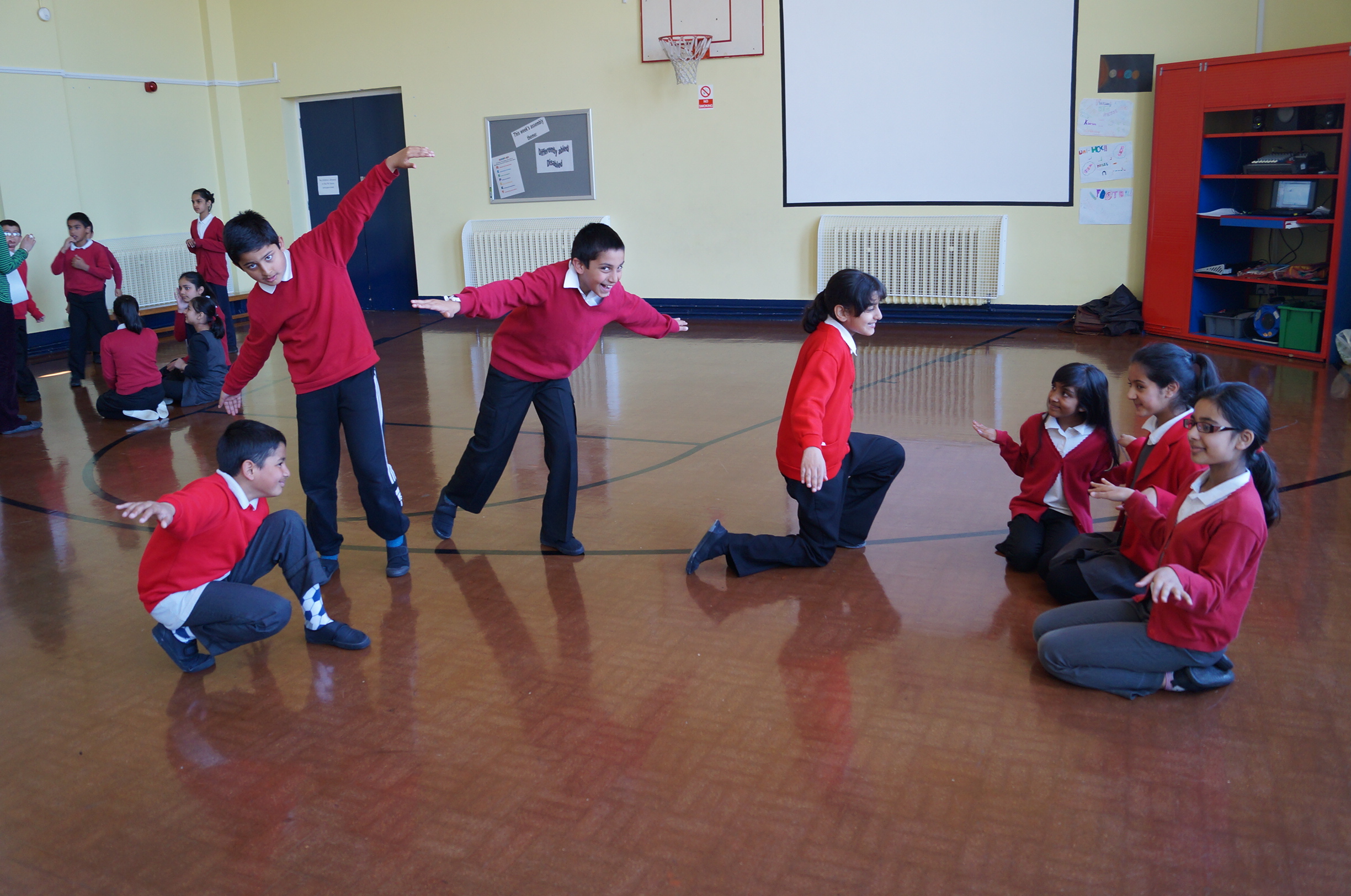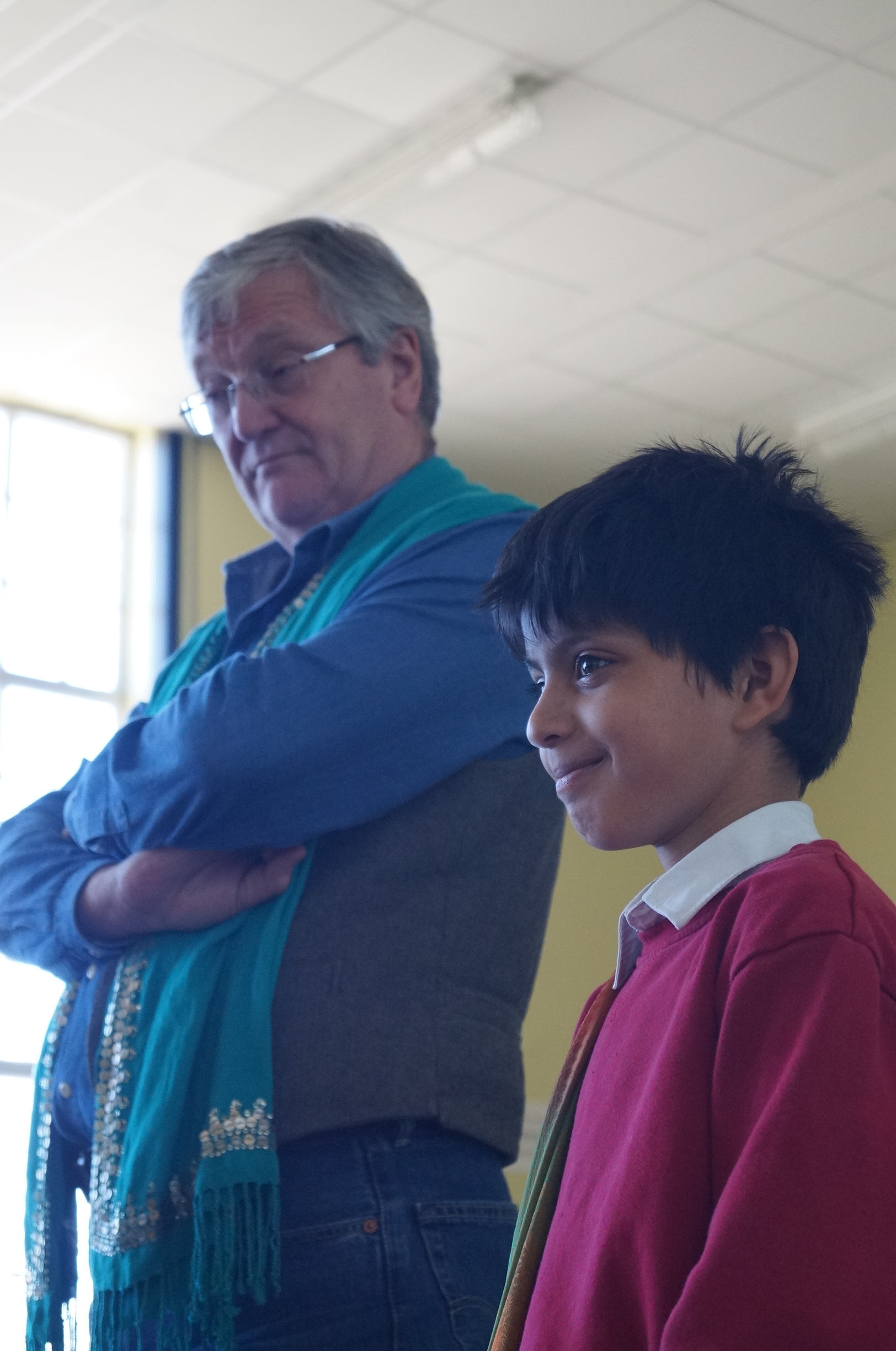 When it came to creating freeze frames for sections of the stories the groups flew with it, as I was working with the Crows group they flew quite literally from one still image to the next, they worked together and directed each other.
All the groups shared their still images back and then we moved onto developing them.
This was very exciting as we saw the groups potential, again, working mostly with the crows I had the easy task of helping them to shape their ideas to extend the still images into scene, we began to work with soundscapes and movement, and even gave plant pots a voice!