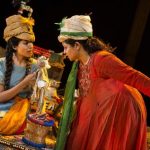 Tales of Birbal Blog
Mashi Theatre toured it's production Tales of Birbal nationally in May/June 2017. This is the blog for the tour...
Regio Emillia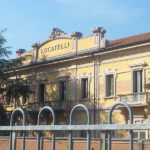 In April 2013 Mashi were supported by Red Earth Theatre, Nottingham Playhouse, The Spark Children's Arts Festival and Mainstream Partnership to research the world renowned Reggio Emilia approach to learning. Artistic Director, Trina Haldar kept a blog of her experiences…
Mumbai Mashi Blog
Having arrived in India with 530 rupees and a puppet, just a few weeks later I am a rich woman. Rich in ideas, friendships, kindness, laughter, not to mentioned the delicious food and teamed with incredible indian women and it is all these things that have been a part of creating 'Mujer'. Ladies and Gentlemen...we have a show and we are ready for an audience.