The Mashi Theatre Family of Co-Workers, Writers, Stage Personnel, Musicians and more...
Mashi Theatre was formed by Artistic Director Trina Haldar.
Mashi works with a core collective of freelance writers, musicians, designers, puppeteers, illustrators and collaborators passionate about creating quality art.
Trina has a wealth of experience of working in regional and touring theatre contexts, as well as educational, disability, community theatre and youth theatre settings.
TRINA HALDAR - Artistic Director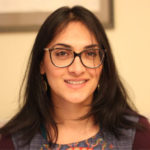 Artistic Director, Trina created Mashi to share her passion of her two cultures – of Bengali heritage, she grew up in a Midlands ex-mining community. Trina's directing credits include productions at Curve, Nottingham Playhouse, Tara Arts, Soho Theatre and Prithvi Theatre, Mumbai. A former RNT's Step Change participant, Trina is a recipient of the Artist's International Development Fund and a Clore50 SC Alumni.
Trina is on the board of Theatre-Rites, an award-winning company and leader in the creation of experimental theatre for children. Image credit: Louise Dawson
SARAH ARGENT - Dramaturgy
An award-winning director, writer and lecturer, Sarah specialises in theatre for the very young. Her productions at Unicorn, Polka, RNT, Derby, Theatre Hullabaloo, M6, Theatr Iolo, Welsh National Opera, Sherman, Clwyd Theatr Cymru, Barnstorm (Kilkenny), Compagnia Frec a Frec (Barcelona) and Haya Cultural Centre (Jordan) have been performed in UK, Ireland, Europe, North America, Australia, Middle and Far East. In 2017/18, Sarah collaborated with ThinkArts, Kolkata and Theatr Iolo, Cardiff to introduce baby theatre in India.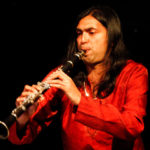 Arun is a British-Asian musician, composer and music educator, with 20 years' experience of composing music for theatre and dance. An award-winning clarinettist and bandleader, he tours nationally and internationally, and has released four albums on camoci records. Arun is an Associate Artist at Z-Arts and a Creative Associate at Watford Palace Theatre.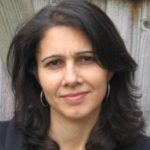 Sayan writes plays and music. Most recently, Hecuba Birangona (staged reading/Tristan Bates), a new musical, Maggie May (Royal Court, Liverpool) and Mashi's last play, Tales of Birbal. sayankent.com
LOUISE ANDERSON - Company/Technical Stage Manager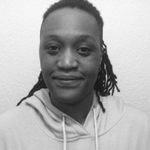 Louise is a Technical Stage Manager and Lighting Designer. Her work includes: Palace Theatre, RNCM, Opera House, Z-Arts and Royal Exchange. Design credits include Transit (ZENDEH); The Space Between Us; Moments That Changed Our World (Royal Exchange Young and Elder Company); Bears (Powder Keg); and Fat Girl Singing (Emma Geratty).
SAMEENA HUSSAIN - Actress
Sameena is a theatre maker and artist based in West Yorkshire. She uses drama as a tool to engage people in creativity and play. She has worked with many theatres, including as Trainee Director, Leeds Playhouse 2018; Youth Theatre Director, Lawrence Batley Theatre (2014–17); Assistant Director, LBT and with OBRA, Chol Theatre, HOOT, Verd De Gris. She created and performed her solo show, Baabul, Square Chapel (2017).
Chandni trained with Philippe Gaullier and Angela De Castro in Le Jeu and Clowning. Theatre credits include: Georges Marvellous Medicine (Curve and Rose, Kingston), Adventures in Wonderland (Les Enfants Terrible, Les Petits Theatre), Stig of the Dump (UK and West End), The Maharajah And The Kohinoor (USA). She is part of Hide and Seek Theatre. Her one woman show, Radha Is Looking Good, toured nationally and internationally and has been translated into Norwegian.
(Photograph by Manuel Harlan)
MATT MARKS - Musical Arranger
Composer, musical dramatist and performer, Matt composes original scores for theatre, dance and performance nationally and internationally. He specialises in music and drama for people with learning disabilities. His musical sculpture, Wheeze, tours international festivals. Matt plays and sings with bands, including Maniere Des Bo- hemiens and with jazz trio Kiplefti.
SUE PYECROFT - Designer / Puppet Director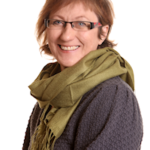 Sue is a designer, puppeteer, maker and director. She co-founded Bamboozle Theatre where she is Director of Design and Production. She has worked extensively with regional theatres and dance companies including RNT, Southbank, Curve, Royal and Derngate and Spark Arts for Children. Recently she worked in Melbourne with Bamboozle's Gentle Giant. This is Sue's second production with Mashi Theatre.
(Image from website: www.bamboozletheatre.co.uk)
INES SAMPAIO - Music Director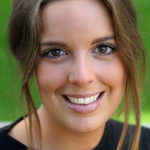 Portuguese born, Inës is an actress, musician, composer and music director. She attended the Classic Music Conservatoire; developed interest in theatre when she joined Teatro O Bando and developed a passion for devised theatre, blending world theatre techniques, graduating from East15 Acting School. Inês has worked with companies including: StoneCrabs, Parrabbola, CapaTaro Theatre, Troupe Concerts, Diverse Voices and many others as an inter disciplinary practitioner, always celebrating the co-existance of theatre and music.
(Image credit: Polly Brycroft Brown)
Main Image credit: Pamela Wraith Photography