Touring Theatres and Festivals in 2017
Help us to fund this project, donate here!
Following research working in a cross-cultural collaboration with Robert Mellors and Mayflower Primary Schools, Mashi Theatre is developing Tales of Birbal as a professional touring piece for children and their families. These stories have been treasured by generations across the Indian Sub-continent for centuries, now Mashi invites a new generation to unearth the richness in these legends.
How many crows are there in my land?
Which came first the chicken or the egg?
What is the fastest thing in the world? Only Birbal knows…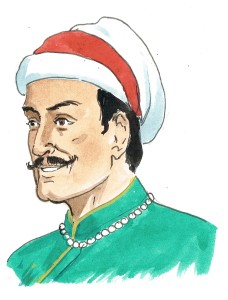 Birbal was a poet and author, but was more widely esteemed for his wit and wisdom in solving problems. Known as one of the Navaratnas, or nine jewels of the Mogul Emperor Akbar, many would travel from far and wide to present Birbal with a challenge, to which he would always have an intelligent and amusing response. No one enjoyed this clever banter more than the Emperor himself, who often wore a disguise in order to test the loyalty of his subjects.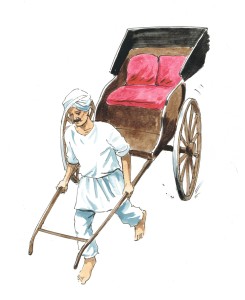 Featuring live music, the players stumble across an audience in a man-pulled rickshaw and begin to unpack these ancient tales.
Akin to Aesops fables, these stories are now presented to a new audience of families and children age 6+ years.
The research and development creative team consists of:-
Trina Haldar – Director
Sayan Kent – Writer
Sue Pyecroft – Designer
Arun Gosh – Composer / Musician
Rina Fatania – Performer
Sukh Kaur Ojla – Performer
Thomas Wildish – Producer
Are you a venue or producer interested in booking the show?
Get in touch to find out more!
Tales of Birbal is supported by Arts Council England and a co-production with The Spark Arts for Children
An Indian Summer, Nottingham Asian Arts Council, Tara Arts, Nottingham Playhouse supported the research in 2013.
"Working with Mashi Theatre has been fantastic and all of the children, without exception have been extremely positive about their experience. I felt very privileged to be able to spend time with my class who were brimming with ideas for their own stories."

Barbara Ross, Class 5 teacher, Robert Mellors Primary

"From puppets to poems and clarinets to cricket, Mashi Theatre was a whirlwind of an experience at Mayflower. I have learnt so much myself about these cultural tales and will bear them in mind for future planning."

Mrs Patel, Year 5 teacher, Mayflower Primary
Illustrations by Bob Moulder
Mashi Theatre Artistic Director Trina Haldar recently did an interview for Derby Theatre's studio blog ahead of Tales of Birbal being performed there on Saturday 14th October. You can read the full blog here, and book tickets to the show … Continue reading →