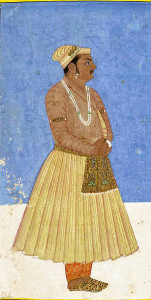 Mashi are delighted to announce that they have successfully secured funding from Arts Council England's 'Grants for the Arts' programme. Our new show Tales of Birbal recently entered the research and development phase.
Mashi have been working with Robert Mellors Primary and Mayflower Primary to develop content and inform the creation of this national touring piece suitable for a wide range of venues and spaces.
Tales of Birbal, explores the witty and charming tales of King Akbar and his wise advisor Birbal. To find out more view our Tales of Birbal page.
Tales of Birbal is supported by Arts Council England, An Indian Summer, Nottingham Asian Arts Council, Tara Arts, Nottingham Playhouse and The Spark Arts for Children.